Meriden House is located at the heart of Cannock in Staffordshire on the busy A34 ring road.
The property consists of commercial properties that from time to time become available to let or rent.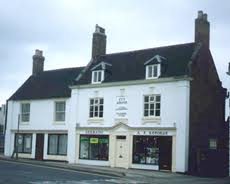 The ground floor shop on the right hand side of the picture above (approximately 16ft x 13ft) is now available for letting, it has a small tea making room at the rear and there is the option to rent the first floor office above (same size) if required.
Feel free to Browse the website for more information.
If you have an queries please contact us on 07977639930 or use the form on the Contact Us page.